Gleneagles Global Hospital Dr Sandeep Attawar Heart Transplant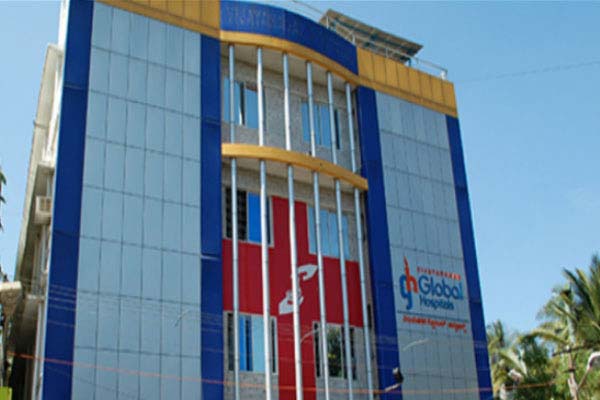 Gleneagles Global Hospitals symbolizes faith and has a motto of offering the best healthcare services to worldwide patients. All the departments associated with this centre of excellence are at par with global benchmarks and have the most advanced treatment facilities and cutting edge techniques are implemented ensuring most unbeaten results.
Contact us to know about the Heart Transplant in Gleneagles Global Hospital, Chennai, Mumbai, Bangalore, Hyderabad, India from the Best Heart Transplant Doctors in India.The Department of Heart Transplantation has an outstanding team of Cardiac specialists and Best Heart Transplant Surgeons in India at Gleneagles Global Hospital attending to the patients with individualized care. These specialists and Doctors for Heart Transplant in Global Hospital, Chennai are highly experienced and have performed several successful transplant procedures. Request an appointment with Dr. Sandeep Attawar Cardiac Surgeon at Global Hospital for Heart Transplant Surgery India by contacting us. This department is always striving for innovation and bringing out the best results for the patients by providing low Cost for Heart Transplant in Global Hospital, Chennai, Mumbai. Fill up the form to request Heart Transplant at Global Hospital, Chennai Online Appointment from the Best Heart Transplant Surgeons in Chennai at Global Hospital.
GLENEAGLES GLOBAL CLINICAL TEAM
Dr. Sandeep Attawar - Program Director for Cardiac surgery, Heart and Lung Transplantation, Mechanical Circulatory Support, Parkway-Global Hospitals, Chennai
MBBS, MS. Gen Surgery, M.Ch (Cardiovascular Surgery)
Has more than 20 years of experience
One of the best Cardiothoracic surgeons to perform complex Cardiac procedures in neonates to octogenarians
Has participated in over 10000 open and closed heart surgeries, Lung and Heart Transplantation in adults, Left ventricular assist device implants for failing hearts
Dr. Thasee Pillay - Consultant Cardiac and Cardiopulmonary Transplant Surgeon, Chief of Surgery at BGS Gleneagles Global Hospitals, Kengeri, Bengaluru
FRCS (CTh), FCS (CTh) University of SA, MB. ChB at University of Natal
Areas of clinical interest and expertise include Transcatheter Aortic Valve Implantation, Beating Heart CABG, Mini Access AVR, Mechanical assist devices, Lung transplantation, Robotic CABG, Heart transplantation, TAVI
Dr. Zainulabedin Hamdulay - Director of Cardiothoracic and Vascular Surgery at Global Hospitals, in Parel, Mumbai
S., M.Ch., D.N.B., MBBS
Alumni of Sion Hospital, Mumbai
Trained at Toronto General Hospital, Toronto, Canada; Manchester Royal Infirmary, Manchester, UK and Royal Liverpool Children's Hospital, Liverpool, UK.
Has more than 7000 Cardiac surgeries to his credit
Areas of expertise include Coronary Angioplasty/Bypass Surgery, Mitral/Heart Valve Replacement, Intra - Arterial Thrombolysis, Arterial Bypass Surgery,Minimally Invasive Cardiac Surgery, CABG, Minimal Invasive Cardiac Surgery (MICS-keyhole), Congenital cardiac surgery, Thoracic surgery, Thoracosopic Surgery, Emergency Surgery, Vascular surgery, Heart Transplantation and artificial heart implant (LVAD).
Tags
Heart Transplant in Gleneagles Global Hospital Chennai Mumbai Bangalore Hyderabad India, Best Heart Transplant Doctors in India at Gleneagles Global Hospital, Dr. Sandeep Attawar Cardiac Surgeon at Global Hospital for Heart Transplant Surgery India, Best Heart Transplant Surgeons in India at Gleneagles Global Hospital, Heart Transplant at Global Hospital, Chennai Online Appointment, Doctors for Heart Transplant in Global Hospital Chennai, Cost for Heart Transplant in Global Hospital Chennai Mumbai, Best Heart Transplant Surgeons in Chennai at Global Hospital