Fortis Hospital Liver Transplant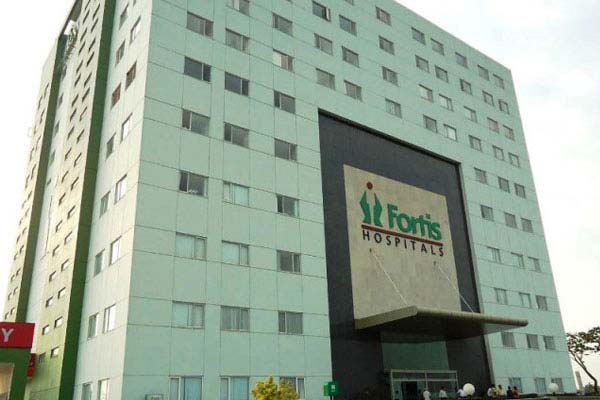 Fortis has already acquired a brand name for itself in terms of quality healthcare. Fortis has one of the largest and most comprehensive organ transplant programmes in India. The hospital provides excellent medical care and facilities for pre and post-transplant management.
The Group of Fortis Hospital Mohali Liver Transplant in India has set up a benchmark in performing the successful Liver Transplants surgeries with the success rate is 90-95%. The Fortis Liver Transplant in India are performed by the team of the country's most experienced, reputed, and patient friendly experts who have excellent records in terms of patient care and outcomes. Send your query to know the Fortis Hospital Liver Transplant Cost in IndiaContact us to request an appointment with Dr. Vivek Vij Best Liver Transplant Surgeon at Fortis Hospital India.
At Liver & Digestive Diseases Institute, we provide comprehensive high-end care for a wide spectrum of liver disorders through a highly qualified, experienced team of Fortis Hospital Liver Specialists in India supported by state-of-the-art technology.
The institute at Fortis Hospital prides itself in providing compassionate care in a soothing ambience with a high premium on patient satisfaction. We are known for providing safe, high quality care to our patients. Fortis Hospital Liver Specialists in India are admired for providing their patients with utmost care which also helps in lowering expenses for dealing with biliary complications.
The Group offers Liver Transplant in Fortis Hospital, Noida, Delhi NCR and Gurgaon. Our team brings together the best brains in the country who have worked at various centres across the globe under one unit with a rich cumulative experience of working at various successful Transplant centres in India, as the outcome matters while choosing a hospital for your Liver Transplant. At Fortis Hospital, we ensure 100% donor safety by adhering to standardized safety protocols. Contact us to know the Liver Transplant Cost in Fortis Hospital.
Dr. Ajitabh Srivastava – Senior Consultant
Fortis Escorts Heart Institute & Research Centre, Okhla Road, Fortis Memorial Research Institute, Gurgaon.
12 years of experience in Hepatobiliary (HPB) Surgery and Liver transplant
Trained and worked at reputed institutes in India at Sir Ganga Ram Hospital, Apollo Delhi and Medanta Medicity
Fellowship from University of Rochester, New York after completing his USMLE (United States Medical Licensing Examination)
Has participated in more than 1500 liver transplant including living donor, deceased donor, pediatric transplant and combined liver and kidney transplant
Dr. Manoj Gupta – Consultant
Fortis Memorial Research Institute, Gurgaon
MNAMS
Post Graduation in General Surgery from GMC, Jammu
DNB in GI Surgery from Sir Ganga Ram Hospital, New Delhi
Fellowship in minimal access surgery from World Laparoscopy hospital, Gurgaon
Dr. Punit Singla – Consultant,
Fortis Memorial Research Institute, Gurgaon
DNB-GI Surgery,Liver Transplantation Fellowship
Has more than 6 years of experience
Has actively been associated with more than 800 liver transplants including living donor and deceased donor liver transplants, pediatric transplants, swap, dual lobe, combined liver kidney, domino and ABO-incompatible liver transplants
Dr. Vivek Vij – Director, Fortis Hospital, Noida
MBBS, MS, MRCS (Ed.), DNB
More than 17 years of experience
first surgeon from the Indian subcontinent to publish a series of laparoscopic Donor Hepatectomy in 'Liver Transplantation'
Has a cumulative experience of performing more than 2,500 liver transplants
Dr. T K Neelamekam – Sr. Consultant
Fortis Hospital, Bannerghatta Road and Sr. Consultant – Surgical Gastroenterology, Minimal Invasive and Transplant, Fortis Malar Hospital, Adyar
MBBS, MS, CRCS (UK), FACS (USA), F.MAS (Hons), FRS, FIAGES
More than 27 years of experience
A renowned surgical gastroenterologist, Minimal Invasive and Transplant Surgeon
Area of expertise - Surgical GI Surgery, HPB and Liver Transplant, Advanced Minimal Invasive Surgery & Robotics
Dr. Veerendra Sandur – Consultant Gastroentrologist & Hepatologist
Fortis Hospital, Bannerghatta Road
Fellowship in Hepatology and Liver Transplant at Toronto General Hospital, Canada
More than 23 years of experience
Acquired intensive training in management of patients before and after liver transplantation.
Dr. Rakesh Rai – Senior Consultant
Hepatobiliary and Transplant Surgeon, Fortis Hospital, Mulund
FRCS, ASTS Fellow
More than 15 years of experience
He does cadaver and living donor liver transplant
Has been trained in UK and USA for 15 years as well as in Korea
Dr. Anupam Saha – Hepatologist and Director
Department of Liver Transplant & Hepato-Pancreato Billary and GI surgery at Fortis Memorial Research Institute, Gurgaon
MBBS, MS (Armed Forces Medical College, Pune)
Pioneered liver transplantation in the Indian Armed Forces, among both living donors as well as deceased donor Liver Transplantation
Areas of specializations are Living and deceased donor liver transplantation, Liver resections, Biliary cancers and Pancreatic resections
Holds more than 17 years of experience in performing complex Hepatic, Pancreato- Biliary, as well as Gastro Intestinal Surgeries
Performed over 250 liver transplantations involving both, adults as well as paediatric patients