Fortis Hospital Dr K Balakrishnan Heart Transplant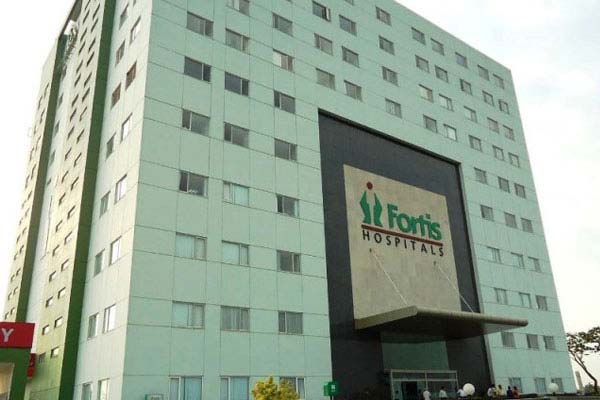 The Fortis group has been tirelessly serving for the betterment of numerous patients and have several success stories to its credit. Heart Transplant India at Fortis Hospital has been providing several success stories to numerous patients. The Cardiologists and Cardiac surgeons at Fortis work as a multidisciplinary team with well-trained assistant staff to cater to the patients with supreme care. The Best Heart Surgeons at Fortis has vast experience performing the Heart Transplant in Fortis Mumbai. Contact us to know Heart Transplant in India Cost at Fortis Mumbai.
Not only this, Fortis Heart Transplant in India is one of the few groups, which has specialised treatments in the field of Paediatric Cardiology and Cardiac Surgery, Heart Transplant and Electrophysiology (department for the treatment of heart rhythm disturbances). The Heart Transplant at Fortis Hospital in Delhi is a one stop destination for all the needs concerning advanced heart failure. Heart Transplant at Fortis Hospital, Mulund is a 24×7 state-of-the-art facility. Heart Transplant at Fortis Hospital in Mumbai has a number of first-of-its kind medical breakthroughs in the arena of cardiac care. Get in touch with us to schedule appointment with Dr. K Balakrishnan Best Cardiothoracic & Transplant Surgeon at Fortis Hospital. Send us your query to now the Fortis Hospital Heart Transplant Surgery at Affordable Cost in India.
Healthcare talent at Fortis
Whenever we are choosing a hospital for Cardiac surgery, the factors that we have in mind are years of experience, success rates and quality of healthcare amenities offered by the hospital. The Fortis group has been successfully fulfilling all these factors for decades now. The Cardiac specialists and Best Heart Surgeons at Fortis Hospital are some of the most adept, compassionate, leaders in their respective fields providing affordable Heart Transplant Cost in Fortis Mumbai. Some of them are:
BEST POOL OF TALENT AT FORTIS
Dr. K R Balakrishnan – Director, Cardiac Science, Chief Cardiothoracic & Transplant Surgeon, Fortis Malar Hospital, Chennai.
Ch, MS
His expertise includes handling end stage cardiac failure, HVAD and LVAD pump implantation as destination therapy. He holds extensive experience in treating high risk congenital heart diseases such as repair of TAPVR, routine cardiac surgeries, etc.
Dr. Vishal Rastogi
Principal Interventional Cardiologist
Head- Advanced Heart Failure Program
Incharge Heart Failure Clinic Fortis Escorts Heart Institute and Research Centre, Delhi
MBBS, BHU
MD, Medicine, BHU
Dr. Sameer Shrivastava – Director
Fortis Escorts Heart Institute & Research Centre, Delhi
Dr. Vivek Jawali
Chief Cardiothoracic and Vascular Surgeon
Chairman, Dept of Cardio Vascular Sciences and Chairman
Medical Advisory Council, Fortis Hospitals, Karnataka Fortis Hospital,
Dr. Anvay Mulay – Consultant and Head Cardiac Surgery – Fortis Hospital, Mulund
Dr. Z S Meharwal – Director & Coordinator, Department of Cardiovascular Surgery Fortis Escorts Heart Institute and Research Centre, Delhi
Dr. Yugal K. Mishra - Director, Department of Cardiovascular Surgery Fortis Escorts Heart Institute & Research Centre, Delhi
MBBS, S. S. Medical College Rewa, (MP) India
MS (Surgery), S. S. Medical College Rewa, (MP)
PhD (Cardiovascular Surgery), Bakulev Institute of Cardiovascular surgery, Moscow, Russia
Dr. Ashok Seth – Chairman (Cardiac Sciences, Fortis Escorts, New Delhi)
Bachelor of Medicine, Bachelor of Surgery (M.B.B.S.), J N Medical College, Aligarh Muslim University, India
Fellow of the American College of Cardiology (F.A.C.C.)
Fellow of the European Society of Cardiology (F.E.S.C.)
Fellow of the Society of Cardiac Angiography & Intervention (F.S.C.A.I.), U.S.A
Tags
Heart Transplant India at Fortis Hospital, Heart Transplant in Fortis Mumbai, Dr. K Balakrishanan Best Cardiothoracic & Transplant Surgeon at Fortis Hospital, Heart Transplant in India Cost at Fortis Mumbai, Heart Transplant at Fortis Hospital in Mumbai, Heart Transplant Cost in Fortis Mumbai, Fortis Heart Transplant in India, Fortis Hospital Heart Transplant Surgery at Affordable Cost in India, Heart Transplant at Fortis Hospital in Delhi, Best Heart Surgeons at Fortis, Heart Transplant at Fortis Hospital Mulund, Best Heart Transplant Surgeons at Fortis Hospital