Blk Super Speciality Hospital Dr Ankur Garg Liver Transplant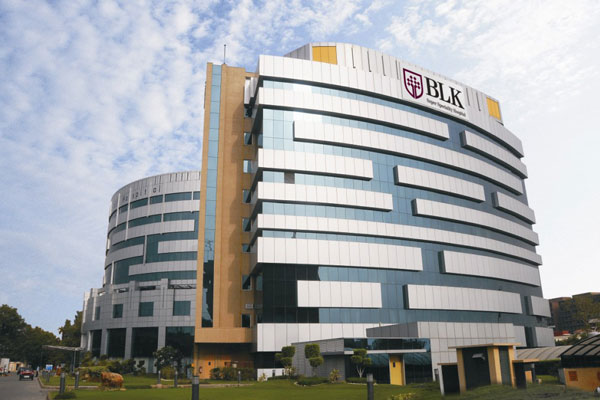 This Department of Liver Transplantation has world class Liver Specialist Doctors in BLK Hospital, Delhi who are trained in institutes located around the globe and facilitates the appropriate diagnosis of various ailments for best and quickest road to recovery.
The clinical team for Liver Transplant in India at BLK Super Speciality Hospital, Delhi has been trained at the best centers in the world and is immensely experienced in managing patients with liver disease and performing Liver Transplantation. Send your query to know the Cost of Liver Transplant at BLK Hospital, Delhi.Fill up the free consultation form to request an appointment with Dr. Ankur Garg Liver Transplant Specialist in BLK Super Specialty Hospital.
Further, a highly competent nursing and technical support team makes sure that the patients are attended with optimum and uncompromising care. The team consisting of Liver Specialists in BLK Hospital, Delhi has been involved in more than 700 Liver Transplant surgeries and has established a successful transplant program which caters to both adult and paediatric patients with End Stage Liver Disease, with results matching global standards. Not only this, this hospital has also successfully established a Deceased Donor Transplant Program and has performed one of the largest numbers of deceased donor organ recoveries and transplants. Request an appointment at BLK Hospital for Liver Transplant in India with Best Liver Transplant Doctors at BLK Super Speciality Hospital India by filling up the Free Consultation form.
BLK SUPER SPECIALITY HOSPITAL CLINICAL TEAM
Dr. (Prof.) Sanjay Singh Negi – Senior Consultant and Director
HPB Surgery and Liver Transplantation Department at BLK Super Speciality Hospital, New Delhi
MCh in Surgical Gastroenterology, MS, FEBS, FACS
Has completed advanced training in Hepato-Biliary Surgery and Liver Transplantation at centres of excellence in the field like Asan Medical Centre (Korea) and Florence Nightingale Hospital (Turkey)
Areas of specialization are HPB Surgery, GI Oncology and Liver Transplant
More than a decade's experience in this field
Has to his credit of being the pioneer of establishing successful Liver Transplant programme in the public sector
A highly accomplished Laparoscopic, Hepato-Pancreato Biliary and Liver Transplant surgeon
Has been awarded Honorary Diploma in Transplantation Surgery by the European Board of Surgery in collaboration with the European Society of Organ Transplantation, the first Indian to be conferred such an honorary
Dr. Amit Kumar Singhal - Associate Director
Of Liver Transplantation and HPB Anaesthesia at HPB Surgery and Liver Transplantation Department at BLK Super Speciality Hospital, New Delhi
MD (Anaesthesiology)
PDCR (Clinical Research)
More than 13 years of experience
Areas of interest and expertise are Anaesthesia for Gastrointestinal, Hepatopancreatobiliary Surgery, Liver Transplant, Anaesthesia and Oncoanaesthesia, Liver Critical Care Acute Postoperative Pain Management, Cancer Pain Management and Palliative Care
Dr. Ankur Garg – Consultant - Liver Transplant
At HPB Surgery and Liver Transplantation Department at BLK Super Speciality Hospital, New Delhi
MS
MCh
FEBS
A highly skilful Laparoscopic, Hepato-Pancreato Biliary and Liver Transplant surgeon with areas of expertise being HPB Surgery and Liver Transplant
He has over 11+ years of vast work experience with nearly 100 Liver Transplants to
Tags
Liver Transplant in India at BLK Super Speciality Hospital, Delhi,Liver Specialists in BLK Hospital, Delhi,Cost of Liver Transplant at BLK Hospital, Delhi,Dr. Ankur Garg Liver Transplant Specialist in BLK Super Specialty Hospital, Best Liver Transplant Doctors at BLK Super Speciality Hospital India,BLK Hospital for Liver Transplant in India ,Liver Specialist Doctors in BLK Hospital, Delhi