Apollo Hospital Dr Shishir Seth Bone Marrow Transplant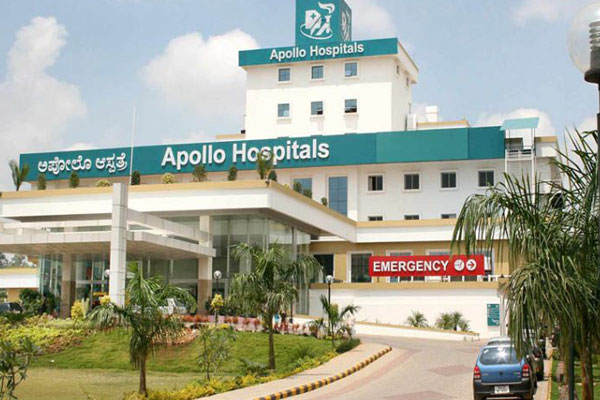 Apollo Hospital for Bone Marrow Transplant in India has performed more than 700 Transplants. Patients suffering from Hodgkin's and Non-Hodgkin's Lymphoma, Myeloma, and Leukaemia receive Autologous Transplants.
Send your query to know more about Bone Marrow Transplant in India at Apollo Hospital and Cost of Bone Marrow Transplant in Apollo Hospital. Allogeneic Transplants are carried out on patients suffering from Thalassemia, genetic disorders, Aplastic Anaemia, Chronic Myeloid Leukaemia, High-Risk AML & Relapse AML, Relapsed Acute Lymphocytic Leukaemia, and Refractory Haematological Malignancies. This is specifically when it comes to the Paediatric Bone Marrow Transplant Programme, which has a team comprising of highly skilled doctors including Bone Marrow Transplant Specialists in Apollo Hospital, Paediatricians, nurses, nursing staff, infectious disease specialists, a paediatric ICU team and a BMT co-ordinator, who work together as a part of this multi-specialty team to provide customised and superlative care for children who undergo stem cell therapy. We have the largest experience in the country, when it comes to catering to the infants and young children undergoing stem cell transplantation. Contact us to know the Bone Marrow Transplant Success Rate in India at Apollo Hospital. Request an appointment with Dr. Shishir Seth Haemato Oncology & Bone Marrow Transplant Doctor at Apollo Hospital.
Further, international patients from around the world travel to get Average Cost of Bone Marrow Transplant in India at Apollo Hospital. The global patients travelling to India for affordable Bone Marrow Transplant Cost at Apollo Hospitals, Hyderabad, Chennai & Delhi seek quality treatment and stringent infection control protocols. Fill up the enquiry form to know the Bone Marrow Transplant Cost in Apollo Chennai.
APOLLO HOSPITAL CLINICAL TEAM
Dr. Shishir Seth – Consultant, Indraprastha Apollo Hospital Delhi
MBBS, MD, DM
Leukaemia and Blood & Marrow Transplant; Vancouver General Hospital, University of British Columbia, British Columbia Cancer Agency. Vancouver – BC – Canada
Around 20 years of experience, he is an expert in Bone Marrow Transplantation
Has successfully performed more than 150 Hematopoietic stem cell Transplants (BMTs)
Dr. Anupam Chakrapani – Haematologist and Haemato-Oncologist, Apollo Gleneagles Hospitals, Kolkata
MBBS
MD - Internal Medicine
DM - Clinical Haematology
With more than 19 years of experience, his areas of specialization are Haematology and Bone Marrow Transplant
Dr. Gaurav Dixit – Consultant
Haematology & Bone Marrow Transplant at Max Super Speciality Hospital, Shalimar Bagh
DM (CLINICAL HEMATOLOGY) CMC Vellore
MD (General Medicine) Pt BD Sharma PGIMS, Rohtak
Areas of interest and proficiency are Management of Thalassaemia, Aplastic Anaemia, Adult and Paediatric Leukaemia, Aplastic Anaemia, Bone Marrow Transplant, Cancer Care/Oncology
Dr.Padmaja Lokireddy – Consultant
Haemato Oncologist and Bone Marrow Transplant at Apollo Cancer Hospital and Apollo Health City Campus, Hyderabad
MBBS
MD (Internal Medicine)
MRCP
FRCPath (Haematology)
Specialized in Haemato-oncology and Bone Marrow Transplant
Dr. Chirag A. Shah – Director
Department of Haematology, Oncology, and Stem Cell Transplant, Apollo Hospitals International, Ahmedabad
MBBS
MD Medical Oncology (USA)
MD Hematology (USA)
MD Internal Medicine (USA)
Diplomate American Board of Medical Oncology
Diplomate American Board of Haematology
Diplomate American Board of Internal Medicine
Areas of specialization - Stem Cell Transplant/Bone Marrow Transplant – One Hundred and Six (106) - Stem Cell Transplants for various Hemato-Oncological Diseases
Breast Cancer - Special Interest and Training Head and Neck, Gastrointestinal, Liver, Lung Cancers
Preoperative Chemotherapy, Non Chemotherapy Medicines, Deep Vein Thrombosis and Hypercoagulable States, ICU Haematology, Anaemia, Thrombocytopenia and Aplastic Anaemia
Dr. Revathi Raj - Senior Consultant
For Paediatric Haematology at Apollo Speciality Cancer Hospital, Chennai
MBBS
PG Diploma in Child Health
MRCP - Paediatric - Royal college of physicians, Edinburgh
FRCPath – Haematology
About 23 years of rich experience in this field
Highly proficient in Haematology, offers services related to Bone Marrow Transplant, Haemophilia, Thalassaemia, Blood Transfusion and many more
Dr. Jose M. Easow – Senior Consultant
For Medical Oncology, Haematology, Blood and Marrow Transplantation at the Apollo Hospital, Chennai
MBBS - Kasturba Medical College
AB Internal Medicine - Maricopa Medical Centre Phoenix (USA), American Board
DM - Medical Oncology - University of Minnesota (USA), American Board
AB Haematology
With 19 years of experience; areas of expertise include Blood and Marrow Transplantation, Giant Cell Tumour Treatment, Breast Cancer Treatment, Melanoma Treatment, Oral Cancer Treatment, Osteosarcoma Treatment, Chemotherapy of Haematological Malignancies
Tags
Bone Marrow Transplant in India at Apollo Hospital, Bone Marrow Transplant Success Rate in India at Apollo Hospital, Bone Marrow Transplant Cost at Apollo Hospitals Hyderabad Chennai & Delhi, Dr. Shishir Seth Haemato Oncology & Bone Marrow, Transplant Doctor at Apollo Hospital, Average Cost of Bone Marrow Transplant in India at Apollo Hospital, Bone Marrow Transplant Cost in Apollo Chennai, Apollo Hospital for Bone Marrow Transplant in India, Cost of Bone Marrow Transplant in Apollo Hospital, Bone Marrow Transplant Specialists in Apollo Hospital