Apollo Hospital Dr Anand Khakhar Liver Transplant
Organ Donation – an overview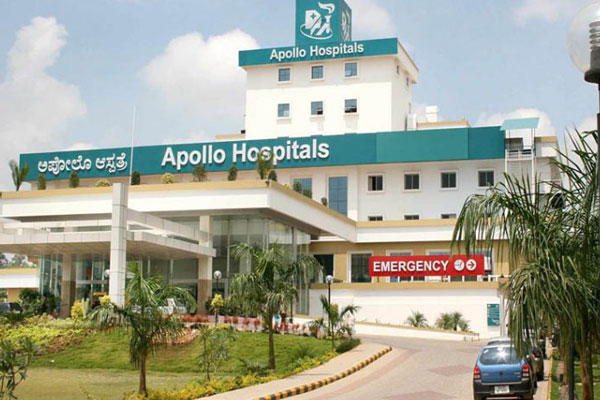 Apollo Hospitals has been a leader in the field of organ transplants and has been considered as one of the best organ transplant hospitals in India. The clinical team at the Transplant Institutes of Apollo Hospitals consists of renowned specialists having a wide array of experience and superb expertise in performing complex transplant procedures with excellent survival rates.
Liver Transplant in Apollo Hospital India virtually offers a gift of new life to the patients who may otherwise have slim chances of survival. Innovations are everyday occurrences for these surgeons who constantly raise the benchmark by performing a variety of pioneering and complex single and multi-organ transplants. Contact us to request an appointment with Liver Transplant Surgeon at Apollo Chennai for low Cost of Liver Transplant at Apollo Chennai.
The Apollo Institutes of Transplant program is one of the world's largest and most comprehensive multi-organ transplantation in India. It is highly reputed for several multi-organ transplant procedures such as Liver transplant, Kidney transplant, Corneal Transplant, Heart transplant, Intestinal and GI transplant, Pancreatic transplant and Paediatric transplant. With over 90 percent success rates for multiple transplants in India, this organ transplant centre is a pioneer when it comes to quality and provider of hope to patients from across the world. It has all the necessary high-end equipment and state-of-the-art infrastructure to perform living donor surgery and cadaver surgery. Also the Apollo Liver Transplant Cost in India is quite affordable. Fill up the enquiry form to know the Apollo Hospital Chennai Liver Transplant Cost in India.
The associated Organ Transplant Surgeons and allied teams work with the organ donor and the recipient before, during and after surgery to ascertain the greatest likelihood of superior outcomes. An eminent pool of internationally renowned Transplant Surgeons, Nephrologists, Gastroenterologists, Pediatric Gastroenterologists, Pediatric Surgeons, Anesthetists, Intensivists and Physicians coordinate and work together to deliver the highest standards of care for Liver Transplant in Apollo Hospital Chennai. Send us your query to know the Liver Transplant Cost in Apollo Delhi & Chennai. To request an appointment with Dr. Anand Khakhar Liver Transplant Surgeon in Chennai at Apollo Hospital.
APOLLO HOSPITAL CLINICAL TEAM
Dr. Anand Khakhar – Senior Consultant, Liver Transplant & Hepatobiliary surgeon
At Apollo Hospitals Greams Road Chennai, Apollo Spectra Hospitals Chembur and Apollo Spectra Hospitals Tardeo
MBBS, MS, DNB
More than 20 years of experience, expert in living donor liver transplant and cadaveric liver transplant
Major role in establishing the latest infrastructure aimed at undertaking successful liver transplant, hepatobiliary & pancreatic surgery, and complex liver surgeries
Dr. Anand Ramamurthy – Liver Transplant Surgeon
At Apollo Hospitals Greams Road, Chennai
MS, DNB (Gen. Surg.), MRCS, ED, DNB (Surgical Gastro)
More than 10 years of surgical experience including two years of teaching experience at King's College Hospital, London
One of the surgeons to perform the largest number of deceased donor liver transplants in the country
Dr. Murugan N – Consultant Hepatologist
At Apollo Hospitals Greams Road, Chennai
MBBS
FRCP
Leading Hepatologist in Chennai, having 20 years of experience and specializes in Viral Hepatitis, Fatty Liver, Liver Failure, Liver ICU management and Liver Transplantation, Colonoscopy and Polypectomy, Insertion of Colonic stents, Emergency Colonoscopic intervention for lower GI bleeding ERCP
Dr. Mahesh Gopasetty – Liver Transplant Surgeon
At Apollo Hospitals, Bannerghatta Road
MBBS, MS, MRCS, Fellow in multi-organ transplantation, Fellow in Pediatric Intestinal & Multivisceral Transplantation surgery
More than 8 years of experience
Dr. Manish C Varma – Liver Transplant Surgeon
At Apollo Health City Jubilee Hills
MS (AIIMS), DNB Abdominal Transplant Fellowship (Massachusetts General Hospital, Boston, USA)
Clinical Fellow in Surgery (Harvard Medical School, Boston, USA)
More than 13 years of experience
Has special interests and proficiency in Adult Liver Transplantation (Living and deceased), multi-organ (combined organs) transplantation, Hepatobiliary Surgery: Liver resections
Tags
Liver Transplant in Apollo Hospital India,Liver Transplant Cost in Apollo Chennai,Liver Transplant Cost in Apollo Delhi,Dr Anand Khakhar Liver Transplant Surgeon in Chennai at Apollo Hospital,Liver Transplant in Apollo Hospital Chennai,Apollo Liver Transplant Cost in India,Cost of Liver Transplant at Apollo Chennai,Apollo Hospital Chennai Liver Transplant Cost in India,Liver Transplant Surgeon at Apollo Chennai