Aster Medcity Hospital Dr Sonal Asthana Liver Transplant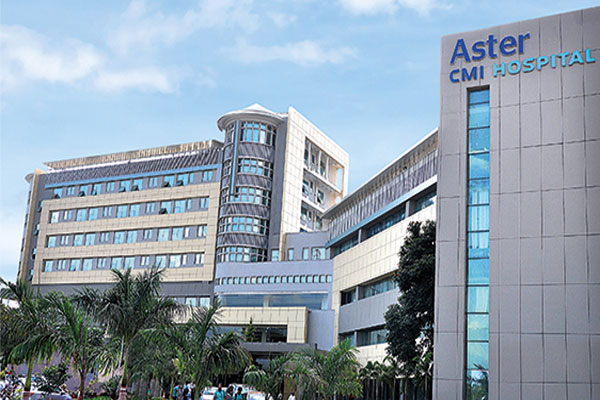 The Aster CMI Hospital is at the forefront of Multi-Organ transplantation in India. Our Liver Transplantation program, which is a part of the Aster Integrated Liver Care (ILC) Program, is one of the best in the country with a 92% success rate. We provide both adult and pediatric liver transplantation services and have a successful deceased donor programme as well as a live donor programme.
The team at Aster Medcity Liver Transplant in India is credited with the first split liver transplant. The team of Liver Transplant in Aster Medcity Bangalore is credited for the first simultaneous liver kidney transplant in the state of Karnataka. They are also recognised for developing bloodless liver transplants in which an entire liver transplant surgery is performed without using any blood or blood products. This requires adequate preconditioning of the patient, meticulous surgical techniques and modern cell saver technology. Send your query to get Liver Transplant in Aster Medcity Kochi Kerala.
The Aster Integrated Liver Care (ILC) and Transplant team manages two transplant centres at Aster CMI, Bangalore and Aster Medcity, Kochi. All consultants of the Aster ILC team are trained at some of the best hospitals in the United States, Canada and the United Kingdom, and are comprised of highly, experienced hepatopancreatobiliary & abdominal multi-organ transplant surgeons, hepatologists, pancreatobiliary endoscopy experts, oncologists, hepatobiliary radiologists, interventional radiologists, liver and transplant anaesthesiologists, pain and critical care experts, pediatric intensivists, infectious diseases physicians and liver pathologists. They have a collective experience of over 2000 liver transplants. Fill up the free consultation form to get appointment with the Liver Transplant Surgeons in Aster Medcity in India.
Liver transplantation is one of those medical specialties, where optimal results and outcomes are highly dependent on good teamwork. Our core transplant team at Aster Medcity Best Liver Transplant Hospital in Kochi is supported by all allied medical and support specialties such as cardiology, intensive care, pulmonology, interventional radiology, nephrology, histopathology, transfusion medicine, and immunology. Equally good and dedicated are our specialty nurses, physical therapists, nutritionists, psychosocial counsellors, transplant coordinators and team managers. Contact us to know the Aster Medcity Liver Transplant Cost in Kochi.
Our liver transplant is at the forefront of pediatric liver transplantation in the country with a dedicated pediatric liver transplant and liver care unit staffed by hepatologists and Intensivists, supported by well-trained paramedical staff. Our transplant team has been specifically trained and experienced in this form of organ transplantation and strive to achieve their best when it comes to living donor safety. Under our paired organ exchange program we also offer liver transplantation in which a living donor having an organ incompatibility with the recipient exchanges the liver with another incompatible donor/recipient pair. Further we provide ABO incompatible organ transplantation, in which a living liver donor with blood group incompatibility can still donate organ to the prospective recipient. Fill up the enquiry form to know the Liver Transplant Cost in Aster Medcity.
Our donor morbidity is extremely low at 3 percent with a zero percent mortality till date. We also aim to make liver donation safer and comfortable for our living donors by utilising techniques like midline incisions, using left liver lobe grafts, laparoscopic assisted liver resections and robotic donor hepatectomies. Get in touch with us to schedule appointment at Aster Medcity Liver Transplant at Affordable Cost in KeralaContact us to request an appointment with Dr. Sonal Asthana Best Consultant for HPB & Transplant Surgery at Aster Medcity.
ASTER MEDCITY CLINICAL TEAM
Dr. Rehan Saif – Consultant Hepatologist
At Aster Medcity, Kochi
MBBS, JJM Medical College, Davangere
MS, JJM Medical College, Davangere
Fellowship, he Royal College of Surgeons of Edinburgh
FRCS, UK
Diploma, European Diploma in Transplantation
Fellowship, Kaohsiung Chang Gung Memorial Hospital, Taiwan
Fellowship, UIC Medical Centre, Chicago, USA
More than 12 years of experience, specializes in HPB and Multi-Organ Transplant Surgery, Hepatocellular Carcinoma, Complex Gallbladder and Biliary Cancers, Benign and Malignant Pancreatic disease, Liver Transplant and Robotic HPB surgery
Dr. Sonal Asthana – Senior Consultant – Hepatologist
At Aster Medcity, Kochi
MBBS, JIPMER, Pondicherry
MS, JIPMER, Pondicherry
MS, AIIMS, New Delhi
MSc, University of Alberta
Fellowship, American Society of Transplant Surgeons, Canada
Has competed a training on Hepatobiliary Surgery and Multi-organ transplantation from Liver Unit at St James's University Hospital in Leeds, UK
Has more than 16 years of rich experience with areas of specialization like Hepato Pancreato Biliary and Multi-organ Transplant Surgery, Liver transplantation, Kidney, Pancreas and small bowel transplantation, Cell transplantation for diabetes (islet cells) and Liver failure, Surgical Oncology
Fields of special interestinclude management of Hepatitis C, Post-Transplant Immunosuppression, Transplant Epidemiology, Ischemia Reperfusion and Hepatocellular Carcinoma
Tags
Aster Medcity Liver Transplant in India,Liver Transplant in Aster Medcity Kochi Kerala,Liver Transplant in Aster Medcity Bangalore,Dr. Sonal Asthana Best Consultant for HPB & Transplant Surgery at Aster Medcity,Aster Medcity Liver Transplant Cost in Kochi,Liver Transplant Cost in Aster Medcity,Aster Medcity Best Liver Transplant Hospital in Kochi,Aster Medcity Liver Transplant at Affordable Cost in Kerala,Liver Transplant Surgeons in Aster Medcity in India